The Canoe Bay Sailing Club was formed in 1969 with the idea that yacht racing could be inexpensive, uncomplicated and available to everyone.
We believe in the K.I.S.S Principal - Lots of racing - $30/yr.
In Memory of Gordie Inglis
Gordie, one of the founders of the Canoe Bay Sailing Club, was a gruff old sailor with a heart of gold. Every racer I know has, at one time or another, watched the stern of Gordy's boat as he crossed the finish line.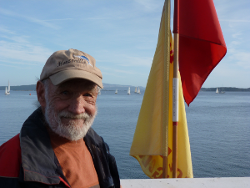 How To Join
Contact us through: Visit us on



Dave Campbell: 250-656-9768
Kim Hutlet: 250-508-6860
Or email us at kimhutlet@gmail.com

Races, Regattas and Results
Results for the Russell Island Russell Island are posted . Despite the Tom Foolery earlier in the week, it was classic Russell Island - great weather, piles of wind and great racing. Thanks much to Colin and Marcia for doing RC - awesome job as always.
There's a few pics on the CBSC Facebook page
Course Descriptions
CBSC Course Descriptions
SNSYC Course Descriptions
April / May Races
Sat/Sun April 1/2 1100 Patos Island Race (SNSYC)
Sunday April 9 at 1000 hours - Zero Rock
Sunday April 16 at 1000 hours - Arachne Reef
Sunday April 23 at 1000 hours - Sidney Hobart
Sunday May 7 at 1000 hours - Canoe Rock
Sunday May 20/21 Round Saltspring Island (SISC)
Sunday May 28 at 1000 hours - Sidney Island

10 minute Start Sequence for CBSC hosted Races
10 minutes white flag up - one horn
6 minutes - white flag down
5 minutes blue flag up - one horn
1 minute blue flag down
Start red flag up - one horn


5 Minute Start Sequence for SNSYC hosted races.
6 minutes - 3 horns (courtesy only)
5 minutes - orange flag up - one horn
4 minute - prep flag up - one horn
1 minute - prep flag down - one horn
Start - orange flag down - one horn


A big thanks to Darryl and My Tai and the SNSYC for dropping some pretty skookum marks at Kerr Is., the Spit and James Is. Their positions are listed below and are approximate.

NOTE: More thanks to Daryl , he replaced the James Island mark (#4) - this one is a red scottsman, not to be confused with the the chief engineer of the Enterpirse. Lat/Long has been updated.
Kerr Island and Sidney Spit marksJames Island mark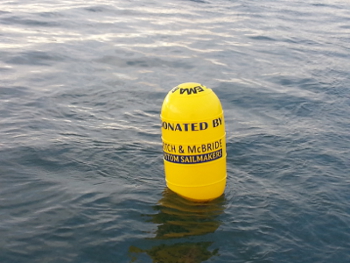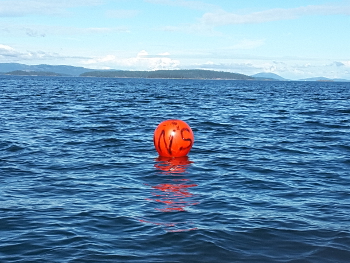 Marks
Lat/Longs are approximate of course and subject to the vagaries of wind, tide and silly folk. Last updated Dec 20, 2015
Mark 1 - Kerr Is:
Lat: 48.40.04
Long: 123.22.38
Mark 2- Sidney Spit - just South of light:
Lat: 48.39.06
Long: 123.20.80
Mark 4 - James Is - just East of meadow:
Lat: 48°37.205
Long: 123.21.813